Good Afternoon, I am Josh Hills and I'm here today at Goodison Park for the Premier League clash between Everton and Tottenham Hotspur.
Coming into this game, it is close to call, however the favourites today are Spurs and with the new manager bounce in Antonio Conte, they will be hoping to start the domestic campaign similar to the European, with three points. They come off the back of a 3-2 victory over Vitesse on Thursday, but their league form is a real concern and was a driving factor in the sacking of Nuno Espirito Santo. They have lost their two previous games, 1-0 to West Ham and 3-0 to Manchester United, and failed to get a shot on target in the last 137 minutes of Premier league football.
The likelihood of Conte implementing a back three system with attacking full-backs is very high; we saw it midweek with Sergio Reguilon and Emerson Royal in much more attacking roles with Ben Davies, Cristian Romero and Eric Dier as the flat back three. It wouldn't be a shock if this stays the same today as it is an infamous characteristic of Conte's team to reinvent a full-back as a centre-back in a back three. We saw it during his time at Chelsea with Cesar Azpilicueta, alongside two defenders who are good and composed on the ball.
The misfiring Harry Kane is likely to start. He's been missing his talismanic presence recently with only one league goal so far this season, alongside Heung-min Son, who has been involved in over half of Spurs' nine league goals this season, scoring four and assisting one.
Lucas Moura and Steven Bergwijn have been battling it out for the last spot in the attack, with Bergwijn being Nuno's preferred choice, but Lucas was given the nod ahead of his dutch counterpart on Thursday, so it will be interesting to see if he maintains his position after scoring three days ago.
Everton also haven't had the best of starts to the season, with new boss Rafa Benitez winning as many as he has lost (four). They have been dealt difficult cards as key players such as Richarlison, who should be playing today, and Dominic Calvert-Lewin have had lengthy periods on the sideline with injuries, resulting in an absence of attacking threat.
Demarai Gray, who was one of Benitez's first signings this summer, has been a sensation since joining, but his form is starting to dry up after scoring three goals from the left wing in the opening four games.
Everton have lost their last three games with a heavy 5-2 home defeat to newly promoted Watford, alongside a 1-0 loss to West Ham and a 2-1 defeat to Wolverhampton Wanderers, meaning both teams come into today's game in dire need of three points.
Everton have only managed to beat spurs once in the last 17 games between the two, losing eight times and drawing eight times. The win came on the opening day of last season with a bullet header from Calvert-Lewin to take three points away from spurs at The Tottenham Hotspur Stadium. This run means that spurs are unbeaten in their last eight visits to Goodison Park, drawing five of them however, which means we could be in for draw this afternoon
TEAMS NEWS:
From the team sheets, we can see our predictions were correct as Spurs name an unchanged team from midweek with the predicted back three. Lucas keeps his place in the side alongside Academy graduate Oliver Skipp who has been impressive in Spurs' midfield this season. Anthony Gordon, an academy graduate from Everton, is given the nod over Alex Iwobi, who drops to the bench.
The key men to look for are clear. Despite his lack of form, Harry Kane is a deadly finisher and one of the best in the world; he will cause the defence a problem alongside his teammate Son, but today the defence is key, as Conte's main objective will be to tighten up this Spurs team who haven't kept a clean sheet in eight league games since their 1-0 win over Watford.
The player to look out for is new man Cristian Romero, who will need to assert himself on this game. The same can be said for Michael Keane as for Everton as a misfiring Spurs team come to Goodison; their defence should be hoping to extend Spurs' goal drought.
1:23- The teams are out for their warm up
1:44- The teams return for their final preparations, which means its time for our match predictions, leave yours in the comment section, and I am going to go for a 1-0 victory to Tottenham, I believe it will be a game of few chances but Spurs have the better firepower to make those chances count. However, it could go either way as currently both teams are impossible to predict.
1:56- the teams are out and ready, led by Hugo Lloris and Seamus Coleman, into a roaring Goodison Park.
1:58- We now observe a minutes' silence in honour of all of those who thought for this country in the war, the poppy on both shirts today is another symbol of gratitude for their sacrifice
KICK-OFF
1′- Tottenham get us underway here in Merseyside
2′- An early chance for Everton, Gordon's ball into the box evades the run of Richarlison and Gray picks it up on the other side but is ultimately disposed by Emerson.
5′- An unlikely figure to have the shot in Ben Godfrey finds himself in space and unleashes a shot from roughly 25 yards, but fluffs his lines into Lloris' hands.
7′- A good free-kick routine from Everton sees Gray switch the ball to Fabian Delph who delivers the ball into Michael Keane at the back post, but he is unable to direct a header towards goal.
8′- Godfrey is lucky to not receive a card as he follows through heavily on Son and, despite protests from Spurs players, the ref refuses to give in and brandish a card.
12′- Reguilon is the first to receive a booking today as he mistimes his tackle on former Tottenham man Andros Townsend.
14′- High flying wing-back Sergio Reguilon is beaten to a loose ball by Jordan Pickford, who foils a Spurs attack that could have caused real danger as he had beaten Coleman for pace.
16′- Another cross, this time from Lucas Digne, is unable to find an Everton player and comes through to Reguilon on the left side to get the ball clear for Spurs.
18′- Kane gets his first sniff at goal but is matched by an excellent block from Keane and an unfortunate slip, as he goes to hit the follow up.
19′- Romero and Pierre-Emile Hojbjerg converge on Richarlison, giving the Toffees a free-kick, which was wasted by Townsend, who sent it way too high – resulting in a goal kick.
22′- Reguilon's deep cross into the box finds the head of his fellow wing-back, but Emerson's header sees the ball fly over the bar and struggles to challenge Jordon Pickford.
26′- Delph wins the ball but with a substantial impact on Lucas Moura so the ref feels the need to book the midfielder.
31′- Romero confidently volleys away Gordon's cross as he looks to find a struggling Richarlison.
34′- Allan plays in Gray for a shot, but his attempt is blocked by Eric Dier. It is recycled by Allan who is able to get in a cross, which again is unable to find Richarlison's head.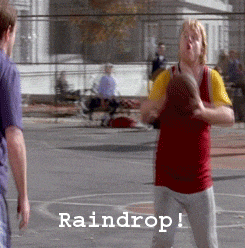 36′- A Townsend cross this time is headed clear by Dier who was under no real pressure from any men in blue.
37′- Everton appeal for a penalty after Gray falls in the penalty, but the ref waves play on.
41′- Richarlison, after going down clutching his ankle, returns to the pitch and within seconds brings down Romero, conceding a free kick. Clearly showing his frustration with the compactness of Tottenham's back three.
44′- An incredible ball from Harry Kane finds the late run of Spaniard Reguilon, who stretches for the ball and blazes it over the bar from what is potentially the best chance of the game so far.
45′- The fourth official indicates just one minute of time to be added on.
HALF-TIME: EVERTON 0-0 TOTTENHAM
After a dull first half, a few things have been made glaringly clear to us. The main one being that Everton are desperately missing Calvert-Lewin and lack a plan B when the 6'2 striker isn't about. They have on countless times today whipped balls into the box that their main man would find himself on the end of, but Richarlison isn't able to provide the same threat as the Englishman and the crosses are being headed away by unchallenged Spurs defenders or evading every player in the box and rolling out for throw ins and corners.
It is clear as day that Everton need to play to Richarlison and Gray's strengths and try to play a ball in behind the spurs defence rather than using the same tactics they would if they had the personnel they prefer. Tall defenders such as Eric Dier and Cristian Romero are handling the current approach with ease.
Another thing clear to us is, even though Conte has been head coach for five days, he has set up defensively better than Nuno ever did. Spurs seem to have a clear structure and understanding. And, with time, it should become better.
The wing-backs are getting up and both creating chances for themselves and their teammates as well as making it hard to attack against. Romero and Dier are dominant aerially and Davies is able to push up the pitch and help out in midfield areas, just like Azpilicueta used to do for Chelsea under Conte.
The final thing we have realised is Harry Kane is not the man he was last year. Despite making arguably the best chance of the game for Reguilon, his form is extended over a large period and it's a key reason as to why Tottenham aren't scoring.
With another half without a shot on target, Spurs are 23 minutes away from 200 minutes of Premier League football without a registered shot on target, so something needs to change. The lack of a back-up means there is no option but to play Kane unless they give minutes to young prospect Dane Scarlett, who is yet to start a league match, leaving Conte to have to play the underperforming Englishman.
In the second half, the hope is to see Everton switch up their methods of attack to more direct, balls in behind, driving at the defence and playing more centrally rather than out wide as the bombardment of crosses has failed to work for the first 45.
It would also be nice to see some changes from Spurs, maybe taking off either Skipp or Hojbjerg in replacement of Tanguy Ndombele or Giovanni Lo Celso in order to be more creative in the centre of the park, as well as Son to be moved centrally and Bergwijn to come on for Kane as it worked well against Manchester City on the opening game of the season.
SECOND-HALF KICK-OFF
47′- Early pressure from Spurs wins a throw-in, which Ben Davies goes for the Rory Delap special, however, Michael Keane has an easy header clear.
49′- Lucas bursts into the area, but is met by Keane who goes shoulder to shoulder with the Brazilian and comes out on top.
50′- Demarai Gray floats a long ball into Gordon who finds himself in space on the edge of the box, but his shot is sliced high over the bar.
54′- Reguilon cuts onto his weaker foot and releases a shot, but Godfrey uses his head to send it away for a corner.
60′- Substitution- Everton make the first change of the afternoon with Tom Davies coming on for Fabian Delph.
61′- Nearly the opener! Ben Davies finds himself 25 or so yards out and strikes searching for the top left corner. Pickford was rooted but, luckily for him, it flies just over the crossbar.
64′- VAR controversy! Richarlison breaks through the defensive line and tries to knock the ball past Lloris, who tried to claim the ball at the Brazilian's feet. Chris Kavanagh pointed directly to the spot but the VAR officials in Stockley Park have asked him to check the monitor
65′- No penalty! Lloris is deemed to have got a touch on the ball before making contact with Richarlison and the decision is met by groans from a packed out Goodison Park.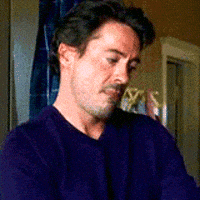 69′- Double yellow card- a needless clash between Romero and Richarlison, who have been battling all afternoon, sees both South Americans enter Kavanagh's book
71′- Double substitution- Matt Doherty and Lo Celso enter the field of play to replace Lucas Moura and Sergio Reguilon, who have caused havoc down the left side for Seamus Coleman – the Irishmen will love to the see the back of him.
75′- Richarlison somehow miss-controls a dropping ball over the top, as it is gathered by Lloris and he knows if he could have bought it down, he had a clear chance to put the Toffees ahead.
77′- Kane receives a ball out wide from Lo Celso, and he completely mishits the cross and Pickford gathers it up and lets Everton reset.
81′- a beautiful give and go from Digne and Davies sees the young Evertonian clip a ball in for Gray whose effort goes just wide of Lloris' post.
84′- Two Substitutions- Tanguy Ndombele replaces Heung-min Son and Mason Holgate replaces Allan.
87′- After only being on the pitch three minutes, Ndombele throws Coleman to the ground and receives a yellow card due to his aggressive behaviours.
88′- SOOO CLOSE! Lo Celso finds himself some space after shifting away from Holgate and wraps a delightful curling shot with his left foot that cannons of the post.
90′- The fourth official signals for five added minutes, will we see a winner here?
90+2′- After a high challenge from Holgate on Hojbjerg, Kavanagah brandished a yellow. After being told to check the monitor, however, he only needed a quick glance before upgrading it to a straight red as he went in above the midfielder's knee. Everton will play the last few minutes with 10 men.
90+3′- Jean Gbamin replaces Demarai Gray in an attempt to stay defensively compact as Spurs look for a deciding goal.
90+4′- After a counter attack killing challenge in the midfield, alongside an accumulation of previous offences, Oliver Skipp receives a late yellow card.
FULL-TIME: EVERTON 0-0 TOTTENHAM
After what was ultimately an uneventful 90 minutes, we were treated to a bit of drama at the end courtesy of Mason Holgate channelling his inner Nigel De Jong, but with three minutes left on the clock it was never going to really influence the outcome of the game.
Spurs' lack of attacking threat was again surprising considering the quality of their attackers, but, without a shot on target during the match, it takes them to over 220 minutes of Premier League football without testing a goalkeeper. They had the chances, with two of the best being from Lo Celso, who unfortunately hit the woodwork with his sweet curling effort, and Reguilon whose stretching attempt sailed over the bar and into the stands.
VAR showed its face after being relatively quiet recently as it denied a penalty for Everton as well as sending off one of their men. Both subjective, however, I believe they came to the correct conclusion. I'm sure Evertonian's may disagree with me, though.
Rafa Benitez did change up his tactics at half-time with a significantly less amount of crosses being flung into the box in the second 45, and balls over the top having a stronger emphasis. Richarlison could have easily scored if he had perfected his touch, but at the end of the day the points deserved to be shared as neither team fashioned an opening worthy of a goal. They both defended well and can take a few positives out from the game, but it is increasingly evident that both teams need a reshape up top as the attacking threat and output today was lacklustre.
Everton play Manchester City after the international break and unfortunately for Everton fans it appears hopeful this streak of winless games may expand to six after two draws and three losses in their last five. Whereas Spurs are facing another opposition struggling at the moment in Marcelo Bielsa's Leeds United, who have only two wins all season. Conte would have hoped for more time with his squad before they all disperse across the world for international duty, however, the players who are left behind will return to Hotspur Way and further be implemented with his style of play and methods of coaching
The final order of business is to distribute Man of the Match and for me it goes to Cristian Romero. His first-half performance was immense, he pocketed Richarlison and his fury from a masterclass. This resulted in a minor tussle between the two, highlighting Richarlison's frustration.
Romero was dominant in the air, composed playing it out the back and he showed that he can be the leading man in Conte's defence for the future. The Argentinian was the main contributing factor for Spurs' clean sheet today and there are three honourable mentions who narrowly miss out on today's award, who are Emerson Royal, Sergio Reguilon and Michael Keane. All three played exceptionally in their respective positions and caused problems all day for their opposition.
Some of the funny tweets after todays game:
That is all for this afternoon's coverage, thank you for joining me and I will hopefully see you again soon with a more eventful game to follow.