Hello, my name is Finlay and welcome to my live report of Brazil vs Colombia in this World Cup Qualification group stage fixture. I will be keeping you up-to-date with the latest action, in which should be a thrilling encounter between two great teams.
Pre Match Facts
Brazil and Colombia meet at the Maracana in Brazil in a World Cup Qualifier in order to help boost their chances of competing in the 2022 Qatar World Cup – Which has been confirmed to take place between November 21st and December 18th.
These two sides met in another World Cup Qualifier just over a month ago in a scoreless draw in Colombia. Brazil last beat the Los Cafeteros during the Copa America back in June. The Colombians will be looking to defeat Brazil for the first time since the 2015 Copa America.
PSG winger Neymar will be looking to add to his goal tally in this match, as the Brazilian play maker sits as the second top scorer throughout qualifying and top of the assist charts too, ahead of the great Lionel Messi.
Brazil sit top of the South American qualification group, with a win, they would all but secure their place in the 2022 World Cup finals. Colombia sit fourth in the group, ahead of Uruguay on goal difference – who currently occupy the play off position in the group.
Team Lineups
Here is how Brazil Lineup;
Here is how Colombia lineup;
Match Action
01: The crowd roars as Brazil get us underway for the start of the game. The home faithful seem fired up for this grudge match, after no love has been lost since the physical match up that took place between these two sides in the 2014 World Cup, which lead to the serious back injury that Brazilian star player Neymar Jr suffered.
06: Colombian midfielder Wilmar Barrios hits a sweet half volley from the edge of the area with power, which sails inches over Alisson's goal. The Liverpool goalkeeper looked troubled but luckily for him, the shot was off target.
07: Tempers are flaring already, Neymar shows his disapproval of his treatment by the referee by walking up to the official and shouting right in his face. Chilean referee Roberto Tobar calmly waves away and ignores Neymar's protests. The former Barcelona winger is lucky to escape a booking after his fiery protests in my eyes.
11: Columbia striker Duvan Zapata appears to be holding and stretching his left quadricep and is moving gingerly. Something to keep an eye on for Colombia manager Reinaldo Rueda Rivera.
12: Juan Cuadrado goes flying in late on Neymar. The foul is given but the Juventus player avoids being booked. An unsurprising but aggressive start to this encounter.
14: Jefferson Lerma wins a foul from Danilo in Brazil's half. The set piece is crossed in by Cuadrado, but the ball is well cleared by the PSG defender, Marquinhos.
19: Jefferson Lerma is fouled by Casemiro and Colombia take the free kick quickly, with Zapata finding himself in an advanced position on the edge of the Brazil penalty area, his shot is fired high and wide.
21: Fred finds himself in an advanced position with space, he plays a delicate lofted pass over the Colombia defence to Lucas Paqueta, who does not connect cleanly with the ball and shanks his shot wide. The best opening of the game so far for both sides.
22: And finally, we have our first booking of the fixture. Leeds winger Raphinha finds himself on the end of a late challenge by Colombia full back Johan Mojica and the left back finds himself in a yellow card.
23: Casemiro finds himself with space and shoots from 30 yards out, the compact Colombian defence does well to block and deflect the shot out for a corner. The resulting set piece comes to no effect.
25: Colombia find themselves with a corner, which is worked well and headed back across goal before a last ditch challenge by Marquinhos helps clear the ball.
27: Juventus teammates Danilo and Cuadrado find themselves in a tussle. With the Brazilian holding and fouling his Colombian counter part. Interestingly, the Colombian appears to swing an arm in the direction of the face of his teammate, but nothing else is given.
28: Neymar does well to drive with the ball forward before being wiped out by Wilmar Barrios. An obvious free kick, which has resulted in the midfielder being booked. Brazil have a free kick on the edge of the Colombian box, a great opportunity.
29: Neymar's free kick clips the top of the wall and deflects for a corner kick, which is taken short and quickly before being crossed and cleared by the stubborn Colombian defense. Brazil's set pieces have not been at a great standard so far.
31: Some silky feet from Lucas Paqueta finds himself past the previously booked Barrios and the midfielder sends him tumbling. The Colombian midfielder needs to be cautious and not commit any more fouls.
33: Fred leaves his foot high in a late challenge on the previously mentioned Barrios and the Manchester United midfielder joins Barrios in the referee's book.
35: Raphinha finds himself out wide and plays a brilliantly executed pass to Danilo – who has his cross deflected onto the post and out for a corner ball. Yet again, the set piece is wasted by Brazil.
37: Colombian right back Daniel Munoz goes through Alex Sandro and concedes the foul. But once again, the resulting set piece is wasted and floats into David Ospina's hands.
38: Wow, that was unbelievably close. Juan Cuadrado controls the ball and beats teammate Alex Sandro before passing to Porto danger man Luis Diaz, who hits his shot first time and it curls just inches past Alisson's post. I thought that was going in, I think the rest of the Maracana did too.
41: Cuadrado is fouled from behind from Neymar and wins the free kick, but the PSG winger goes down holding his face from an outstretched arm from Cuadrado. Neymar appears to be milking the challenge but it appears to have conned the referee, who then books Juan Cuadrado for the challenge.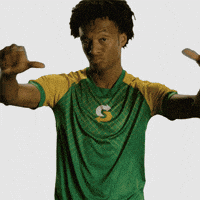 44: Lucas Paqueta finds himself in a dangerous area around the Colombian penalty area and appears to be caught in two minds, whether to shoot or cross the ball, he eventually gets his shot off, but his effort is tame and easily finds itself into Ospina's hands.
45+1: Alex Sandro attacks into space and receives the ball, before his cross is blocked behind for a corner by Daniel Munoz.
45+2: Wow, what an opportunity right at the very end of the half for the home side. For the first time, Brazil whip a dangerous set piece into the penalty box. Neymar's curling cross finds his club teammate Marquinhos who heads just wide of Ospina's post. A big chance missed to go into half time a goal ahead.
Half Time: An aggressive first half of football comes to an end at the Maracana. Both sides have been very physical and have lacked quality in the final third, with Marquinhos coming closest to opening the scoring, seconds before the halt time whistle came. There has been 23 fouls in the opening first half, which has disrupted the play and halted both sides from building momentum in their play. A cagey and scrappy first half comes to an end in Brazil. Half Time: Brazil 0-0 Colombia.
46: The action resumes at the Maracana as the visitors get us back underway. The home side make a change at the break, as Fred is replaced by the on form and exciting Real Madrid talent; Vinicius Jr. This is likely to cause a formation change for Brazil, who might look to use a 4231 formation with Neymar occupying a more central role, rather than the 433 that they started with, due to the change of personnel. A Tite tactical masterclass incoming?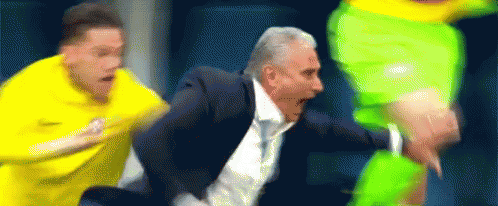 50: Marqinhos plays a defence splitting pass through to Lucas Paqueta, who passes to Gabriel Jesus, who turns and shoots tamely into the arms of David Ospina. Teammate Neymar is complaining to the Manchester City man that the ball should have been played to him rather than shot at goal. A quiet start to the second half, with Brazil dominating the possession.
52: The substitute, Vinicius Jr, has looked exciting and electric every time he has got onto the ball. He is looking to take on his man which is starting to leave Neymar with more space in the middle of the park.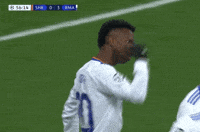 54: A substitute for the visitors now, as Gustavo Cuellar is on to replace Johan Mojica, who was on a yellow card.
56: The Colombian substitute is instantly involved in the action as he fouls Neymar 25 yards from goal.
57: Neymar takes on the shot and his effort is superb and the entire Maracana thought it was in but the free kick is tipped wide of the post by David Ospina, out for a Brazilian corner, which comes to nothing. A very positive start to the second half by Brazil.
62: Not a lot of action so far in this second half. But Brazil Coach Tite prepares two substitutes with Ajax winger Anthony and Atletico Madrid's Matheus Cunha replacing Raphinha and Gabriel Jesus. The Brazilian fans in attendance display their displeasure at Gabriel Jesus being replaced with a chorus of boos at the substitution.
65: Colombia also make a couple of substitutions themselves as Miguel Borja and Roger Martinez are on to replace Luis Diaz and Duvan Zapata.
68: Brazil's double substitution almost combine for a goal. Anthony does brilliantly to beat his man and cross a fantastic ball onto Cunha's head, but the substitute heads just over. Brazil playing a lot better in this second half.
70: GOAL – Finally, Brazil get their goal, and it has been coming. Marquinhos wins the ball from a clearance and plays s great pass into the feet of Neymar, who helps it onto Lucas Paqueta who gets his shot low, Ospina gets a hand to the shot but can not keep it out and the ball finds its way into the bottom corner. Ospina should definitely have done better but the Brazilian fans will not care one bit. Brazil 1-0 Colombia (Paqueta 71)
73: Neymar lunges in late on Daniel Munhoz and finds himself in the referee's book. He then voices his frustration to the referee, getting into his face yet again in the match. Neymar really needs to watch his temper before he finds himself getting sent off. Brazil coach Tite should seriously consider taking the PSG winger off, with the player clearly failing to control his anger.
77: This Colombian side are looking tired and they have two substitutes coming onto the field to help push for an equalizer. Luis Muriel and James Rodriguez have been called upon to replace Wilmar Barrios and Daniel Munhoz. A couple of very attacking changes made by Reinaldo Rueda Rivera.
81: Anthony does fantastically to keep an over-hit pass on the pitch before playing a through ball to Mathaus Cunha, who has his shot deflected for a corner. The corner is taken short and Neymar runs at the Colombian defense before a well timed challenge halts his progress. Once again, Neymar is unhappy but the tackle was perfect.
83: Casemiro catches former teammate James Rodriguez late and receives a yellow card for his offence.
85: Liverpool midfielder Fabinho is on to replace the goalscorer, Lucas Paqueta. It has been a great display from the Lyon attacking midfielder, who managed to get a goal to show for his tremendous work rate and attacking play tonight. A defensive substitute to help protect the lead by Tite.
87: Unbelievable chance to seal the game. A fantastic one-two between Vinicius Jr and Neymar sets the Real Madrid winger through on goal, who attempts to take the ball round Ospina but loses his footing at the vital moment. This game should have been wrapped up, a lifeline has been gifted to Colombia.
90: Mathaus Cunha goes down inside of the box but the ball finds its way to Anthony, who's shot was tame and saved by Ospina before being cleared by Davinson Sanchez.
90: The fourth official has signaled that there will be five minutes of additional times.
92: Roger Martinez runs at the Brazil defence and is taken out by Vinicus Jr who was back to help his defense out, who receives a yellow card for his poor challenge. The free kick is high and into the gloves of Alisson. Not long left here at the Maracana.
94: The Colombia midfield rob the ball off of Neymar and launch a counter attack, but Juan Cuadrado's final ball is poor and over hit for a Brazilian goal kick, which sums up Colombia's lack of quality all evening.
95: Full Time: Brazil 1-0 Columbia. The referee blows his whistle for full time in a game that was scrappy and lacked quality in the final third, but Brazil end up with the three points at the Maracana. Colombia will be disappointed with their lack of offense in the game and the goalkeeper will be disappointed that he wasn't able to keep the goal out, but they have got easier qualifying fixtures on the horizon, having played their two games against the group leaders Brazil.
This 1-0 victory confirms that Brazil have qualified and booked their place at the 2022 Qatar World Cup Finals and they will be looking to win the tournament after falling short of the 2021 Copa America tournament, after losing to Argentina in the final.
A special mention to my Man Of The Match for tonight's game; Lucas Paqueta. The Olympique Lyonnais midfielder was instrumental in the Brazilian midfield all game, winning five fouls and scoring the winning goal.
Neymar looked frustrated all evening. He was angry at his teammates for not passing the ball, the referee for not giving him enough decisions and the opposition for the fouls they were putting in. Neymar lost possession too much tonight, but Colombia weren't able to capitalize, despite this, he was still able to create two clear cut chances and got the assist for the winning goal. Proving that even on one if his worst nights, he still possesses the quality to win his side the game.
I hope you enjoyed tonight match coverage of this fiery encounter between two of South America's footballing heavyweights, I will be back covering tomorrow nights fixture between Uruguay and Argentina, see you then. Goodnight.